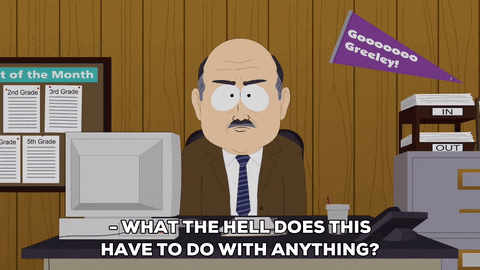 There is one thing that will drive business people crazy in 2017. This is the turf war between functions and departments in their own businesses. Why on earth do you fight internal battles when the real war is out there in competitive environment?
When you cut away the crap, the euphemisms and excuses for lack of internal cohesion alignment and performance you are left with one blindingly obvious problem. It's not organisational culture, its not business structure, not lack of innovation, poor financial management, or any of the myriad of symptomatic challenges and issues that businesses face.
The one issue that causes the most dysfunction in any organisation are the assumptions that each and every individual in the business makes about Value and how those assumptions then drive the actions and conversations in the business about what customers need and the solutions that will help them.
In the soundbite world of management one the the beauts is the use of the term 'added value'. Wow! that sounds so 'top management' doesn't it. Use the phrase liberally and you infer to your listeners and readers several things…you are giving the impression that you are someone interested in creating something better and extra (usually for customers and it could be for other stakeholders too like lending banks, funders etc) you also give the impression that you are value savvy, that you have special insight into what is needed by customers and markets which in turn then drives every single commercial decision downstream from product and service innovation and development, organisation structure. pricing, communications. Use of the term also shows you as a 'member of the management club' perhaps with an MBA. It shows you know how to talk the talk. It means you use management speak in a way that suggests you have a superior way of going about management compared to others less educated and experienced.
Now can anyone see a problem here?
How the bloody hell can you talk about 'adding value' when you haven't defined and clarified exactly what is meant by the term 'value' in the first place? What sort of value are we talking about? Value for who? When will the value be realised or crystalised? Is the value constant? Is the value multi-faceted? Is the value embedded in the product or experienced through service and relationships? What if its both? What if value only happens in use? How is value c0-created? What is the context in which the value is to be created and delivered? Is value for a patient the same as government? Is value for a higher education student the same as a secondary school pupil? Is value the the same on Monday morning and Monday afternoon? Is value the the same for a consumer and a business customer? Do you really want people in your organisation to ask What the hell does this have to do with anything?
Successful senior executives spend time and energy on getting a deep understanding of value. They realise value is a fast moving ever changing target. So the one thing that will drive them crazy is when you can't be arsed to put the same time and energy into to justifying your proposals and ideas with a solid well informed understanding of value. Value to the customer, value to other stakeholders, value to the firm, and value in context.
Simply put to stop your boss going stir crazy in 2017 you need to be a Value-ologist
Someone is an expert in Value-ology. Someone who really gets what what value means for your business and is able to craft a compelling vision of future value through a relevant value propositions and proposals.
You can learn more about ways to create, deliver and communicate value in: